We have built a reputation as an industry leader, accomplishing this through the expertise of our dedicated employees. By meticulously selecting each team member, we have established a talent pool with exceptional skills, industry know-how and advanced problem-solving capabilities.
Form part of a company with a reputation as an industry leader:


Learn from the best, on the job training and mentoring from leaders across various engineering disciplines.
Career and personal growth opportunities:
Develop and enhance technical engineering and related skillset. Exposure to career and personal growth opportunities.
Performance reviews:
Regular performance reviews to assist with the alignment of company values and goals.
Collaborative team environment:


Join a dynamic team of experts, working together to get the job done and exceed client expectations.
Benefits and incentives:
Contributions to medical aid and retirement annuity. Performance and customer service incentive structures.
Social & sport:
Various social and sport initiatives throughout the year.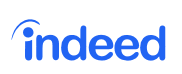 At Triz Engineering we understand that our success depends on our employees, which is why we strive to create a rewarding and mutually beneficial working environment for all.
"Triz Engineering's management subscribes to a collaborative approach that allows for creative problem-solving."
"Triz Engineering's leadership team sets high engineering standards that are both inspirational and motivational."
"The work experiences you gain at Triz Engineering are life-changing."
"Triz Engineering has a tremendous learning environment with sound engineers, where hard work and commitment is appreciated and rewarded."
Let's talk about your project
and how we can add value